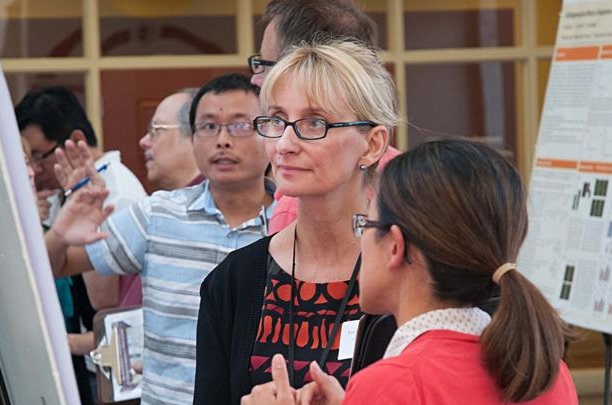 ---
"Welcome" Mini-Orientation Sessions for New Postdoctoral Scholars on Campus
Honors, Scholars & Fellows House, Room 3009
Dates: January 29, 2018.  
If you are a new postdoctoral scholar to the FSU campus, this "Welcome" is a nice brown bag lunch activity that will fit into your busy research schedule.   The design will be limited to strictly a 1 hour session, where you will receive the essentials of getting your research started at FSU and have access to Human Resources and Office of Postdoctoral Affairs Staff.  At this time, you will also be introduced to the Postdoctoral Association (PDA) - your peer network of postdocs on campus.  Attending a "welcome" in your few months of employment at FSU will serve to fulfill your mandatory orientation.  Visuals from the January 2017 Welcome can be found in the presentation archive section of the OPDA website.  For more information, contact Debi Fadool, at dfadool@bio.fsu.edu.
---
Biological Science/Neuroscience Postdoctoral Mentoring Workshop & Lunch
Kin Life Science Building, Room 2057, 12:00 - 1:00 PM
Please mark your calendar for the fall 2017 through spring 2018 workshops. This is a special, faculty-led monthly workshop for Postdoctoral Scholars hosted by the Department of Biological Science and the Program in Neuroscience. Although the career focus will be directed to the Life Sciences, all Postdoctoral Scholars and senior Graduate Students are welcome. Sandwiches will be served over the lunch hour during the workshops. Dates are listed below. Please check back for presenters and workshop topics. For questions, please contact Dr. Kay Jones.  No registration required. 
| Date | Presenter | Title |
| --- | --- | --- |
| Mon. Dec. 11, 2017 | Rebecca Peterson, Asst Dir. Faculty Relations HR | Avoiding/dealing with potential conflicts: The Human Resources perspective. |
| Tues. Jan. 16, 2018 | Dr. Hank Bass | The Academic Career Trajectory |
| Mon. Feb. 12, 2018 | Dr. Megan Talkington, Senior Science Writer, Broad Institute, Cambridge, MA | TBA |
| Mon. Mar. 5, 2018 |   | Postdoc Oral Competition - 9:00 am - 3:00 pm |
| Mon. April 9, 2018 | Dr. Joe Travis | Understanding the Structure of a Typical (US) University |
|   |   |   |
| TBA | Dr. Anita Nag, Furman University | FSU Postdoc Made Good |
---