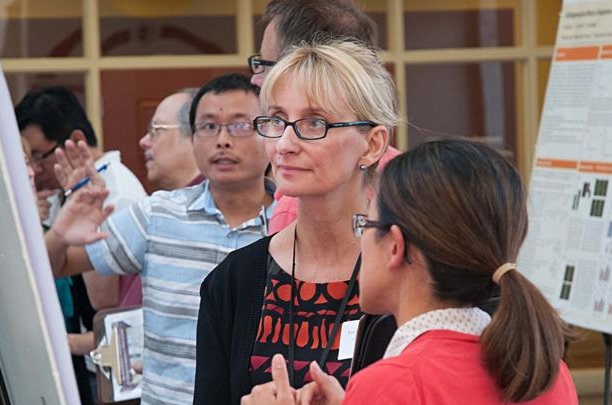 ---
Biological Science/Neuroscience Postdoctoral Mentoring Workshop & Lunch
Kin Life Science Building, Room 2057, 12:00 - 1:00 PM
Please mark your calendar for the fall 2017 through spring 2018 workshops. This is a special, faculty-led monthly workshop for Postdoctoral Scholars hosted by the Department of Biological Science and the Program in Neuroscience. Although the career focus will be directed to the Life Sciences, all Postdoctoral Scholars and senior Graduate Students are welcome. Sandwiches will be served over the lunch hour during the workshops. Dates are listed below. Please check back for presenters and workshop topics. For questions, please contact Dr. Kay Jones.  No registration required. 
| Date | Presenter | Title |
| --- | --- | --- |
| Mon. Mar. 5, 2018 |   | Postdoc Oral Competition - 10:00 am - 3:00 pm |
| Mon. April 9, 2018 | Dr. Joe Travis | Understanding the Structure of a Typical (US) University |
| TBA | Dr. Anita Nag, Furman University | FSU Postdoc Made Good |
---
Oral Postdoctoral Competition - March 5th 10 AM to 3 PM
Are you looking to obtain speaking experience with faculty judged feedback on the delivery and organization of your specific presentation? Sign up for the oral postdoctoral competition in Biological Science and Neuroscience. All life Science areas are welcome. Presentations will be 15 minutes each with 3 minutes for questions. This is great time of year to give a presentation in preparation for spring and summer conferences. There will be a $1000 prize as a donation from VWR brand  supplies for lab-related expenses to the postdoc with the highest score!
Talk sessions will be accommodated in the morning 2 hours and the afternoon 2 hours, with a group lunch provided in between. We have had many new postdoctoral scholars arrive this year and others have departed to permanent jobs. That means that even if you have been here less than 1 year, you should still volunteer to give a presentation! Talking about a relatively new project is exciting and early in your postdoc is a great time to get feedback from those outside your group.To register and schedule your time block and submit the title of your planned presentation please contact Dr. Kay Jones, Associate Professor Biological Science at kmjones@bio.fsu.edu. Questions about the event can also be directed to Dr. Jones. If you are a faculty member that would like to judge the event, please also let Dr. Jones know - much appreciated to help our scholars with this skill!
---
"Welcome" Mini-Orientation Sessions for New Postdoctoral Scholars on Campus
Honors, Scholars & Fellows House, Room 3009, noon (12 pm)
Dates: April 30th 2018, and October 29th 
If you are a new postdoctoral scholar to the FSU campus, this "Welcome" is a nice brown bag lunch activity that will fit into your busy research schedule.   The design will be limited to strictly a 1 hour session, where you will receive the essentials of getting your research started at FSU and have access to Human Resources and Office of Postdoctoral Affairs Staff.  At this time, you will also be introduced to the Postdoctoral Association (PDA) - your peer network of postdocs on campus.  Attending a "welcome" in your first few months of employment at FSU will serve to fulfill your mandatory orientation.  Visuals from the October 2017 Welcome can be found in the presentation archive section of the OPDA website.  For more information, contact Debi Fadool, at dfadool@bio.fsu.edu.
---
Postdoctoral Spring Event May 11th
Please hold the date!
Announcing plans for the Postdoctoral Spring Event on May 11th at the HSF building (Nancy Marcus Great Hall) 
The postdoctoral association and the OPDA are planning our 5th annual Spring Event and enthusiastically want to tell you about upcoming confirmed speakers! Jessica Lee (founder of The Pregnant Scholar - an organization supported and sponsored by the National Science Foundation) and Jabbar Bennet  (Associate Provost and Chief Diversity Officer at Northwestern University) will be coordinating a program concerning women in research and how diversity drives research to a new level. These gifted and knowledgeable speakers will work life balance, how to handle differential treatment, how cultural differences enhance research, and national surveys performed with NSF support on the advances of culturally diverse groups and women with respect to achieving postdoctoral positions and faculty tenure. How do you obtain a permanent job commensurate with your training and identify a good work environment? Postdoctoral advisor's and senior graduate students are encouraged to attend along with our postdoctoral scholars to enhance awareness of modern postdoctoral training. Hope you can join us!
If you are interested in helping develop the afternoon, please contact Sarah Baisley and Marta Sena, president and vice-president of the PDA. For questions about the event, please contact Debi Fadool, Director of the OPDA.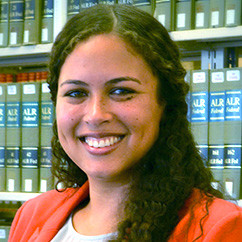 Founder of The Pregnant Scholar.org - an organization supported and sponsored by the National Science Foundation.
 Worklife Law, University of California, Hastings College of Law
 http://www.thepregnantscholar.org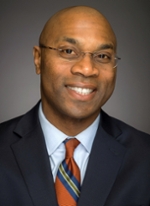 Associate Provost and Chief Diversity Officer at Northwestern University
   Associate Professor of Medicine, Northwestern University's, Feinberg School of Medicine
   http://www.northwestern.edu/provost/about/bios/jabbar-bennet.html 
title-inside title-centered
2