The Office of Postdoctoral Affairs is interested in our constituents' concerns and needs. Please email us and let us know your thoughts about anything and everything to do with life as a Postdoctoral Fellow at FSU.
---
We want to hear from you
What professional development workshops would you like to see offered at FSU?
What resources  would you like to see posted on this website?
What opportunities would you like to see made available to FSU Postdoctoral Fellows?
​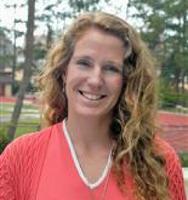 ​
Dr. Debra Fadool
Florida State University
314 Westcott Building
P.O. Box 3061410 
Tallahassee, FL 32306
Phone- (850) 644-8846 
Fax- (850) 644-2969 
opda-info@fsu.edu