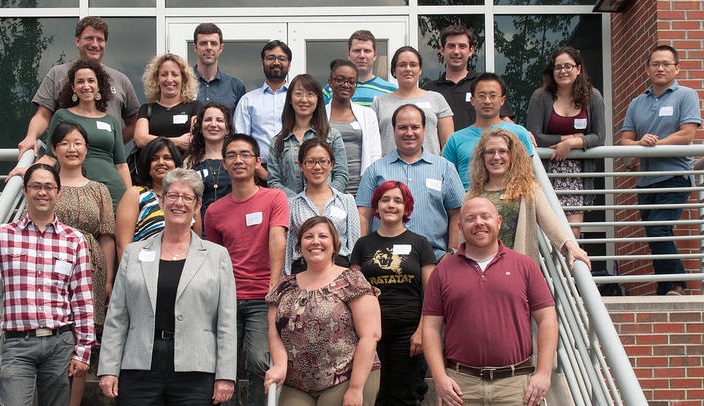 Postdoctoral education plays an important role in the research enterprise of The Florida State University. Postdoctoral appointments provide recent Ph.D. recipients with mentored research and/or scholarly training for the purpose of acquiring the professional skills needed to pursue a career path of his or her choosing.
The Florida State University is ranked by the Carnegie Foundation in the prestigious doctoral research extensive category, its highest category for a graduate-research university. Our nearly 300 postdoctoral researchers, therefore, have unprecedented opportunities to explore science, technology, mathematics and other academic fields.
Part of The Florida State University's Graduate School, the Office of Postdoctoral Affairs serves as a central resource and information conduit for all postdoctoral researchers as well as faculty and staff who work with postdoctoral researchers at FSU.
---
Activities of the Postdoctoral Affairs Office include:
Serves as an information repository and liaison among postdocs, faculty, administrators, and external organizations
Provides professional and career development programming and resources for postdocs
Facilitates community building and networking events
Advocates for postdoc inclusion in the activities of other campus organizations
Undertakes initiatives to increase visibility of postdocs
Advocates for resources and policies that enhance postdoctoral training
The creation and maintenance of this website
We hope to be both a starting point for identifying resources available to you as well as a resource during your postdoctoral training, ensuring that your tenure at FSU is as rewarding and productive as possible.
Follow the links at the top for information about upcoming events, funding resources, career development opportunities and more. Still have questions? Contact the Postdoctoral Affairs Office. We are here for you!