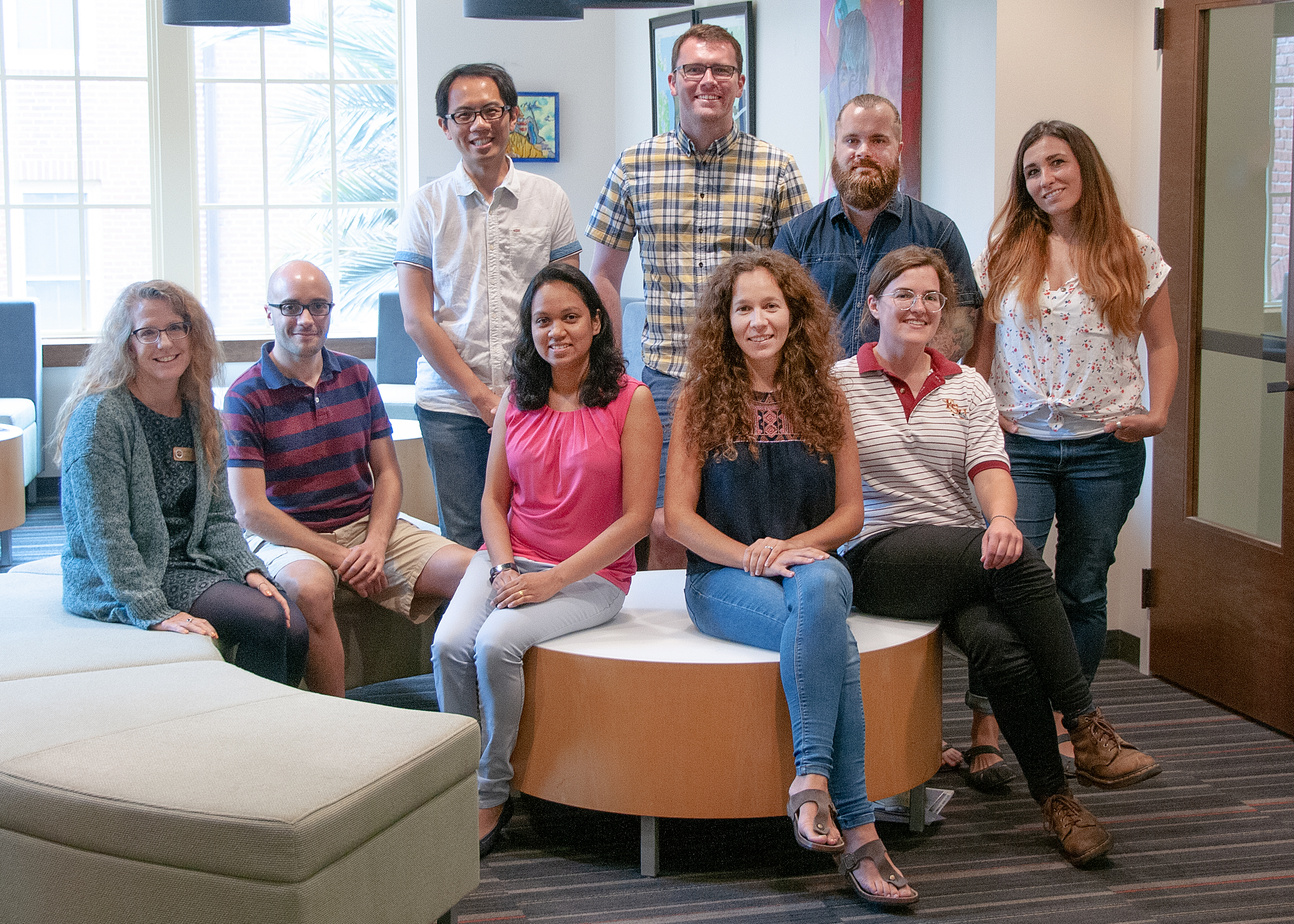 Florida State University Postdoctoral Association (PDA) Bylaws
We are open to hear any suggestions regarding the improvement of postdoctoral training at FSU and we would like to assist you in your postdoctoral journey.
We invite you to become a part of FSU PDA and represent your Department! Your participation and/or leadership in the FSU PDA Postdoctoral Association will help you in building your own leadership skills, networking and negotiating with others, and in serving the community.
Become a PDA member by signing up at: https://tinyurl.com/FSUPDAsignup
PDA members attend monthly board meetings, which are typically held on the first Monday of the month. Members participate actively in the organization and in the planning of PDA-sponsored events and initiatives. Each year, members of the PDA attend the annual National Postdoctoral Association conference to represent FSU.
Connect with us via social media on our FSU Facebook Postdoctoral Scholars and alumni group! And our Twitter page to keep up with how your colleagues are doing!
To keep up to date with FSU Postdoc events, subscribe to our newsletter! Join National Postdoc Association (NPA)! Membership fee is covered by FSU for more info please contact Dr. Debra Fadool at opda-info@fsu.edu
FSU Postdoctoral Association Buddy Program
 Are you interested in helping new postdocs settle in at FSU? The Postdoctoral Association is looking for current FSU postdocs to volunteer to become a Postdoc Buddy. Don't worry – it is not a large time commitment and can really help a new scholar adjust to their new academic community! Postdoc Buddies will be paired with an incoming postdoc to help answer a few questions before their arrival concerning life in Tallahassee and what it's like to work at FSU. Once the new postdoc arrives, you may show them where to grab a bite or where to find the best hiking trails! It is up to you and your buddy how much to be in contact – from a few emails, to skype calls, to meetings in person. It is a nice way to experience being an academic mentor. If you're interested in becoming a Postdoc Buddy to help future FSU postdocs settle in, sign up here! You will be notified by the President of the PDA as to your matched buddy.
---
FSU PDA Representatives 
 
title-inside title-centered
2