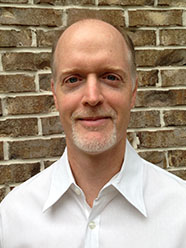 Title of Research
Causes and Prevention of Anxiety and Related Forms of Psychopathology
Description of Research Area
We have a diverse lab largely focused on identification and amelioration of causal risk factors for psychopathology. The primary forms of psychopathology include anxiety and related conditions such as OC-spectrum conditions as well as addictive behaviors (smoking, cannabis). In addition, a more recent focus has been on suicidal behavior and gun violence. Our laboratory uses a range of techniques that includes EEG, hormonal and genetic analyses. We also utilize biological and behavioral stress paradigms including CO2 challenge, shooting simulation, and virtual reality. In recent years, our interventions have focused on the use of brief, cognitive behavioral and cognitive bias modification paradigms primarily delivered using technology such as web applications. At this point, we have developed close to a dozen different interventions focused on risk constructs such as anxiety sensitivity, intolerance of uncertainty, perceived burdensomeness, and thwarted belongingness.
Special Research & Career Skills
A postdoctoral scholar will have the opportunity to develop a flexible line of work in one or more of our existing areas. Complementary work with us and our many collaborators within and outside the university can be coordinated.