Postdoctoral Scholars Career Development Travel Awards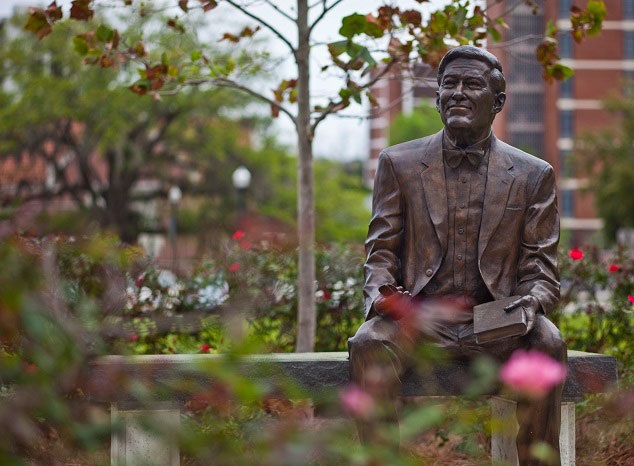 As part of FSU's ongoing efforts to improve the career development of our Postdoctoral Scholars, the Office of Postdoctoral Affairs is pleased to administer a minimum of 10 Career Development Travel Awards. These awards are intended to assist postdoctoral Scholars with travel to conferences, meetings, or courses to facilitate their career development, learn new techniques, and network as they prepare to transition to careers in any field of their choosing. Priority will be given to applications demonstrating -
The need to disseminate cutting-edge research in a platform setting highly visible to potential future employers or funding agencies.
The need for career advancement through a specialty workshop, program, or guided techniques course.
Financial need where postdoc or mentor lack travel funds from grants or fellowships to support presentation at a conference.
Allowable Costs:
Travel costs
Accommodation expenses
Meal expenses
Conference registration fees
Eligibility:
The applicant must be a FSU postdoctoral scholar with at least 12 months of FSU postdoctoral experience (at time of award) under the mentorship of an FSU faculty member.  The postdoc must still employed as a postdoc when the award is used and must be employed for at least 6 months after completion of the travel.  It is not possible to reimburse an award recipient if they are not an FSU employee.  A postdoctoral fellow is only eligible for one award during their tenure at FSU.
Application Procedures:
Applications are accepted twice yearly on July 1st and Jan 1st and awardees have 6 months to use the funds. To apply, the following documents must be prepared and submitted through the Fluid Review Software System as a SINGLE PDF file -
A copy of the applicant's Biosketch, preferably in NSF or NIH format (5 page maximum)
An outline of the conference, meeting, course or networking event (1 page or less suggested length)
A narrative explaining how the event will facilitate the Postdoctoral Scholar's career development (1 page maximum)
Proposed Budget
Additionally, you will be asked in the software system to provide -
Contact information for your advisor to submit a letter of recommendation within a 3 to 5 day window of your chosen deadline
Contact information for yourself, name and location of travel opportunity, and your departmental affiliation
Selection Process and Criteria: Applications will be reviewed by an internal selection committee composed of faculty and PDA representatives. Your application will be ranked according to the priorities given above as well as your progress and professional productivity in your field as evaluated from your CV/biosketch and your advisor's letter of recommendation.
Award: Successful applicants will receive up to $1000 to support their travel. Award notification will be made by one month following the application deadline. The recipients will be recognized at the Annual Postdoctoral Scholar Appreciation Symposium in September. This year's symposium will be September 21, 2023. Awardees and advisors are expected to attend the ceremony.
How to begin your application in Fluid Review: If you have never used Monkey Survey before, once you click, you will need to go to the right-hand side of the page and "Sign UP" to start an account. Then after an email confirmation, you will be redirected to "Sign In". If you need to change or modify your application or letter writer, you can "Sign In" as often as you like up until 11:59 pm on your selected the deadline (either July 1 or Jan1).
Begin Your Application
Start your application in Monkey Survey. If you have never used MS before, please follow the steps above.  The portal is NOW open for the Jan 1st, 2021 Winter Round of Applications.
Contact
Questions about eligibility, the submission process, application instructions, etc. should be directed to Debra Fadool.
Deadline
Applications are accepted twice yearly on July 1st and Jan 1st and awardees have 6 months to use the funds.  Applications are now being accepted for requested travel or virtual professional development activity occurring Jan 1, 2023 to July 1, 2023.
title-inside title-centered
2