Fall 2019 PIE TA Orientation/Teaching Conference Wednesday and Thursday, August 21& 22, 2019
The annual Fall PIE TA Orientation/Teaching Conference is held the Wednesday and Thursday the week prior to the first week of classes each fall.  (This will be a mandatory training for postdocs who intend to teach)
This conference includes sessions that provide graduate students & postdoc scholars with policy training requirements as stated in the current University-wide TA Standards along with best practices in grading, communicating with students, appreciating student diversity in the classroom, and technology usage. By the end of this training, participants will be able to explain and have procedures in place to address University policy issues related to the Academic Honor Policy, the Family Educational Rights and Privacy Act (FERPA), the Americans with Disabilities Act (ADA), and Discrimination-Sexual Harassment-Retaliation. Participants will also be equipped with strategies to help navigate the use of Canvas features essential to their role as a TA, communicate effectively with students, and provide student feedback. 
Who should attend?
New graduate student & postdoc TAs - graduate student's and postdoc scholars CANNOT hold a TA position UNLESS he or she satisfies the University-wide TA Standards, so be sure to review these standards carefully!
New graduate students and postdoc scholars who do not yet hold a TA assignment, but will likely do so in the future.
Returning graduate students who have never attended PIE or a departmental equivalent, but who may teach in the future are also encouraged to attend
Returning graduate student TAs who wish to improve their teaching
Faculty and staff are also welcome
Where: New Classroom Building (HCB 101)
When: Wednesday and Thursday, August 21 & 22, 2019
            -Wednesday 8/21/19, 8am - 3pm
            -Thursday 8/22/19, 8am -12:30pm
* Register to attend: https://fsu.qualtrics.com/jfe/form/SV_3dVyFhrgnMiGKuV
AFTER PIE CONFERENCE
Please let us know your experience at the 2019 PIE Teaching Conference by completing an evaluation survey for each day. Your responses are completely anonymous and will be important to improve our future events!

Day 1 evaluation: link not yet available
Day 2 evaluation: link not yet available

You may earn the PIE Teaching Training Recognition. Click here for more information.
---
Special Lecture, Fall Symposium, Poster and 5 Minute Research (5MR) Competition  
September 18th and 20th, 2019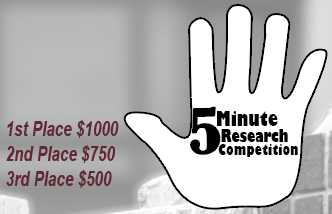 Every fall Florida State University participates in the recognition of postdoctoral scholars in conjunction with the National Postdoctoral Association's celebration of Postdoctoral Appreciation Week that is the third week in September. Please save this date on your calendar for a Special Lecture (September 18th) and our Fall Symposium (September 20th) to include the Poster and 5 Minute Research (5MR) Competition! See photos and activities from last year's celebration here. We will be conducting eligibility practice sessions for the 5 MR competition on August 14th, 21st, and 29th in the afternoons so start pulling together your ideas for your 5 minute research elevator speech! Click here to download or print flyer.
Registration is NOW OPEN
Register here for all events associated with the national postdoc appreciation week!  -
                                    SEPTEMBER 18, 2019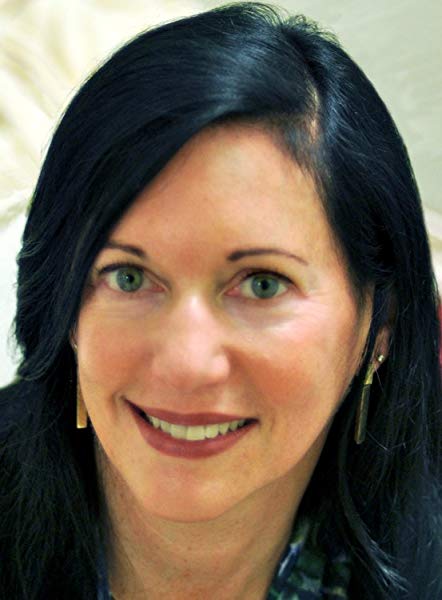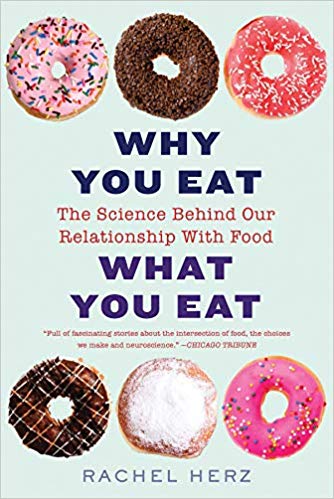 Please join us for a Special Lecture by Dr. Rachel Herz, linked to her lastest new book "Why you eat what you eat", Psychology Building PSB A211 from 1:00 - 2:00.  Dr. Herz is a valued consultant to international corporations, an entrepreneur, and teaches at Brown University and Boston College.  She will present her latest research behind the science of our relationship with food during the current obesity epidemic in the United States and will offer professional development insights into alternative career trajectories for the academic postdoctoral scholar.  If you are interested in obtaining a copy of her book to read before her visit, please indicate such during the registration process above.
September 20, 2019
If you would like to attend or participate in the Poster or Five Minute Research (5MR) Competition, this will be held in the Lobby and Auditorium (KIN 1024) of the KIN Life Science Science Building from 2:00 - 6:30 pm.  Please register either as attendee or presenter at the registration link above.  Poster presenters are required to upload a standard abstract and select from three different categories of research division.  5MR presenters are required to first attend a judged practice session in August as mentioned above, prior to the final competition in September.  At the day of the symposium, you will be filmed and provided a copy of your video for your professional use.  The film will be used in the new "FSU Postdoc World"project that is underway. A social reception will follow the combined Poster and 5MR competitions, where both annual and symposium-based awards will be distributed.  All members of the FSU academic community are welcome to attend - especially advisors, colleagues and family members. Click here to download the 5MR flyer.
---
Biological Science/Neuroscience Postdoctoral Mentoring Workshop & Lunch Fall 2019/Spring 2020 Schedule


Kin Life Science Building, room 2057, 12:00 – 1:00 PM
The theme for fall 2019/spring 2020 is 'Industry, Government and Non-profit jobs for Biologists'
Please mark your calendars for the fall 2019/Spring 2020 postdoc workshops. This is a special, faculty-led monthly workshop for Postdoctoral Scholars hosted by the Department of Biological Science and the Program in Neuroscience. Although the career focus will be directed to the Life Sciences, all Postdoctoral Scholars and senior Graduate Students are welcome. Sandwiches will be served over the lunch hour during the workshops. Dates, presenters and topics are listed below. For questions, please contact Dr. Kay Jones. No registration required.
| | | |
| --- | --- | --- |
| Date | Presenter | Title |
| Mon. Sept. 9 | Dr. Mailin Sotolongo-Lopez, Environmental Consultant, Biology Program, FDEP Laboratories, Florida Department of Environmental Protection | TBA |
| Mon. Oct. 14 | TBA | TBA |
| Tues. Nov. 12 | Dr. Hengli Tang, Professor, FSU Department of Biological Science and Co-founder and Consultant, BioFront Technologies | TBA |
| Mon. Dec. 9 | Dr. Lisa Chadwick, NIH Program Director, Center for Mendelian Genetics, National Human Genome Research Institute NHGRI  Extramural Research Program | TBA |
| Mon. Jan. 13 | TBA | TBA |
| Mon. Feb. 10 | TBA | TBA |
| Mon. March 9 |   | Oral Presentation Day |
| Mon. April 13 | TBA |   |
title-inside title-centered
2