FSU Postdoctoral Scholar Definition
(Effective January 5, 2015)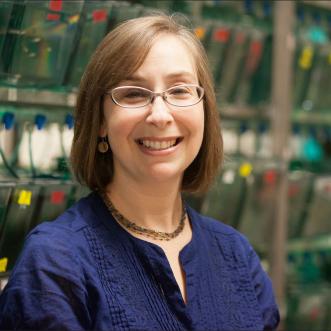 The appointee was awarded a Ph.D. or equivalent doctorate (e.g., Sc.D., M.D.) in an appropriate field within 5 years prior to appointment. Exceptions can be made on an individual basis when justifiable and accompanied by supporting documents with prior approval from the Office of Postdoctoral Affairs.
The appointment is a temporary traineeship; with a maximum total tenure of 4 years at FSU. Under special circumstances as approved in advance by the provost, postdoc appointments may be renewed for an additional year for a maximum of five years total. At the end of the training period, it is expected that the postdoc will move into a non-postdoctoral position either at FSU or elsewhere.
The appointment is viewed as preparatory for the trainee's career.
The appointment involves substantial mentored training in a field relevant to the trainee's career path, including research, scholarship, or teaching.
The appointee works under the mentorship of a faculty member.
When appropriate and with the approval of the advisor the appointee is encouraged to publish research or scholarship results during the period of the appointment.
All appointments will be classified as a postdoc under the employee class in OMNI.
---
Hiring Procedures and Coding Recommendation
There are two classifications for Postdoctoral Scholars on campus.
Postdoctoral Scholar (hired under job code M9189 - domestic or job code M9189N - international)- This classification is for an OPS appointee who is a regular FSU employee working more than 30 hours/week and who is covered by the Affordable Care Act. This type of scholar is typically paid by FSU or a grant administered by FSU. The scholar has access to faculty insurance plan options, Bencor Retirement plan, Seminole Savings, and Florida prepaid tuition plans.
Postdoctoral Courtesy Appointment (hired under job code H9189)- This classification is for an OPS appointee who is a non-faculty visitor at FSU. This type of scholar is not paid by FSU but rather the scholar's home country, institution, or other program. This classification also comprises scholars appointed on NIH training grants. The scholar may have access to the wellness center student insurance plans depending upon funding source for position, if and as required by the state of Florida. All Postdoctoral Courtesy Appointments should also be guided by important policies referenced in the "Unpaid Visiting-Scholar Researcher Policy" that pertain to their classification as postdocs.
---
Hiring Letter Templates
All Postdoctoral offer letter templates can be found at hr.fsu.edu
---
Inviting an Unpaid-visiting Scholar?
If you are hosting an unpaid-visiting scholar, there are specific documents and policies that pertain to this special class of investigators when performing research at Florida State University. Generally the paperwork demand requires a minimum of 6 months prior to anticipated date of arrival. Typically these scholars are faculty when hosted on sabbatical, but can also be postdoctoral in classification.  Postdocs that are hired under the Postdoctoral Courtesy Appointment should also be guided by policies governing the broad classification of unpaid-visiting scholar.
Click here to be transferred to the Unpaid-visiting Scholar website and the policies that govern this classification.
---
Minimum Salary Requirements
(Effective 18 November 2016)
The Office of Postdoctoral Affairs and the Postdoctoral Advisory Board, in conjunction with the Provost's Office, require a minimum annual compensation level for all postdoctoral scholars of $47,658.  
On May 18, 2016, President Obama and the Department of Labor updated the regulations of the Fair Labor Standard Act (FLSA) in which the threshold salary for exempt status changed from $455 to $913 a week.  In order for an employee to be exempt from overtime pay for all work performed over 40 hours per week, they must now earn $913 per week.  In light of these legal changes, the University set a new minimum salary for full-time postdocs in all departments at the new FLSA salary minimum, $913 per week/$47,658.60 annually.  On November 22, 2016 an injunction was file in the state of Texas that placed the FLSA on hold.  Despite ongoing legal proceedings, FSU has made the decision to uphold the originally proposed FLSA and will retain the minimum salary of $47,658.60.  
All extramural proposals submitted from FSU are directed to use the new base rate or higher commensurate with discipline specialty.  We understand that different specialty fields in private and federal programs will have different salary standards, but all postdocs at FSU must minimally start at the new base of $47,658.60.  If your postdoctoral scholar is currently supported by their own NIH grant or an institutional training grant, the rates for FY 2021 are listed below.  Please budget for your postdoctoral scholar when preparing NIH proposals according to their year of experience as well as progressive raises.  PIs are encouraged to use the NIH table as a guide for suggested salaries when preparing applications to other sponsors.
The new adjustment of 2022 rates for NRSAs (F32) and institutional training grants are listed below as notice NOT-OD-22-132  as posted on May 13, 2022.  
---
| Years of Relevant Postdoctoral Experience | Stipend for FY 2022 / Monthly Stipend |
| --- | --- |
| 0 | $54,840 / $4,570 |
| 1 | $55,224 / $4,602 |
| 2 | $55,632 / $4,636 |
| 3 | $57,852 / $4,821 |
| 4 | $59,784 / $4,982 |
| 5 | $61,992/ $5,166 |
| 6 | $64,296 / $5,358 |
| 7 or more | $66,660 / $5,550 |
- See more at: https://grants.nih.gov/grants/guide/notice-files/NOT-OD-21-049.html
---
Postdoctoral Scholars with Teaching Responsibilities
(Effective August 1, 2016)
Postdoctoral Scholars who have teaching duties as part of their job description at either the undergraduate or graduate level must have the following  –
A.  Appointment Qualifications
They must have a doctorate in a field of specialty commensurate with the teaching assignment.
Their position as instructor of record must be approved by the department chair.
They must have a named supervisor for their teaching assignment that can be their research or other faculty advisor.
They must attend the two-day Program for Instructional Excellence (PIE) Conference or have individualized and approved departmental training in the Family Educational Rights and Privacy Act (FERPA), Discrimination-Sexual Harassment-Retaliation, Canvas and Technology Use, FSU Academic Honor Policy, and Syllabus Formulation. To register for the next scheduled PIE Conference, please click here.
The Scholar must have the same proficiency for English as required by a graduate teaching assistant at FSU.  Specifically, if the Scholar did not receive their doctorate at an American University or where English was the main language, they must score a 50 on the Speaking Proficiency English Assessment Kit (SPEAK) test ($60 fee) OR earn a 90% or better in the semester-long course EAP 4831 (Advanced Spoken English for ITAs)($2,163 tuition) OR score a minimum of 80 or greater on the internet-based Test of English as a Foreign Language (TOEFL) including a minimum of 26 on the Speaking portion of the exam OR complete the 7 week summer Center for Intensive English Study (CIES) Program ($2,100 tuition).  The language standard must be met before the Scholar enters the classroom and is appointed as the Instructor of Record.
B.  Sustained Evaluation Qualifications
A performance evaluation as the Instructor of Record must be completed no later than three weeks after the close of each semester.  Please consult, as needed, the FSU Policy on Evaluation of Instructors of Record (http://policies.fsu.edu/ ).  Evidence of performance to be considered includes, for example, data from SPCI responses or supervisory classroom visitations. 
Reappointment at an Instructor of Record is contingent upon the results of the performance evaluation (form for such, can be found here http://fda.fsu.edu/).  
More information concerning the Postdoctoral Teaching Scholar Program in the College of Arts & Science, can be found here .
---